We import and distribute hygiene products, such as stationery, professional cleaning products in accordance with HACCP standards, cleaning equipment and tools, hotel cosmetics and hotel room equipment, professional cleaning machines and vacuum cleaners, etc.
Tapess d.o.o. strives to help with expert advice in choosing the best hygienic solution, and on the other hand the most professional use of our products.
Delivery of products – We consider it important, so with the help of our logistics network and logistics partners, the goods will be delivered to your address as soon as possible.
Ecology is extremely important to us, so we try to import and distribute as many hygienic solutions as possible in accordance with environmental standards.
Webshop 24/7 non stop.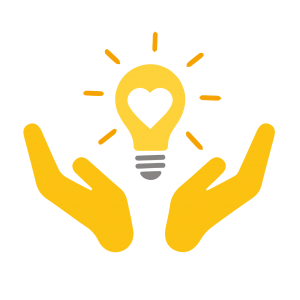 Mission
We want to maintain long-term and fair cooperation with our partners in order to recognize us as a reliable partner with whom we can achieve our goals. Take care of the safety of your customers and provide the highest quality products and services, taking into account the well-being of your employees and the community.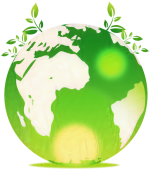 Ecology
We want a responsible approach to the environment to follow us every step of the way. With the aim of exemplary action in our environment, we are constantly dealing with the topic of ecology. In our work we try to establish a balance between economic growth, social progress and care for the environment, in such a way that the products we distribute meet today's standards of ecology and its sustainability.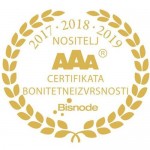 AAA Gold certificate
Thanks to a 27-year focus on customer satisfaction, continuous improvement of service quality and commitment to work, the company Tapess d.o.o. In 2015, it received recognition for business continuity and became a proud holder of the highest (AAA) level of creditworthiness certificate. Doing business with a company that is a holder of the Certificate of Creditworthiness Excellence means for the partner to have a company that is characterized by stability, credibility and reliability, which are all characteristics of the most desirable business partners.
With a clear strategy and good organization, the professionalism of employees is crucial for achieving business goals. Their dynamism, creativity, innovation, entrepreneurship and desire for good results are the key values ​​of Tapess. In the interpersonal relationships of Tapess employees, teamwork, respect, trust and mutual assistance are at stake. Our priorities are to provide employment to young creative people and create a pleasant business environment so that we can provide our customers with the highest quality solutions in the field of hygiene.